Professional Seller Representation
66 Years Of Real Estate Experience
"The Leader In Service With Value"
Leading Competitive Compensation Rate
REAL-DEPENDABLE-PROVEN RESULTS
MARTIN-MITCHELL is the home of Eastern Connecticut's only full service 3.75% residential compensation rate.
Total commission paid. No Other fees. MLS, Internet And Full Personal Service included.
The days of typical 6% and 5% real estate brokerage fees are numbered. Some people just don't know it yet.
TECHNOLOGY HAS CHANGED REAL ESTATE MARKETING RESULTING IN A NEW REAL ESTATE BUSINESS MODEL WITH LOWER COSTS.
THE NEW MATH
TECHNOLOGY MARKETING = LOWER COMPENSATION RATES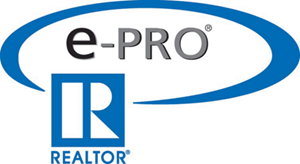 Real Estate Sales and Marketing Has Changed!
Consumers now have more choices. We study the competition and industry shifts.

The latest internet technologies have changed marketing concepts resulting in lower costs to brokers.

Home buyers are increasingly using the internet to search for their next home. According the the National Association of Realtors 90% of home buyers begin their home search on the internet.

Martin-Mitchell is embracing technology and leading the way with our 3.75% residential commission rate.

We combine traditional and internet marketing.

Your home listed on Realtor.com the nations #1 real estate internet MLS search.

Your home listed on CTReal.com

Your home featured on this advertised website. See our view listings page.

A yard sign in front of your home which directs buyers of your home to this website for detailed information.

The e-Pro certification demonstrates our commitment to utilize real estate related technologies to get the job done.

Why not contact us now? We're friendly, no obligation, and absolutely no pressure. We treat others like we wish to be treated. Get all your questions answered. Call, fax or e-mail now to begin SAVING MONEY for complete professional real estate services.